The purification center is located at 4190 Zanker Road, San Jose CA 95134.
Tour Information and Guidelines (For In-Person Tours)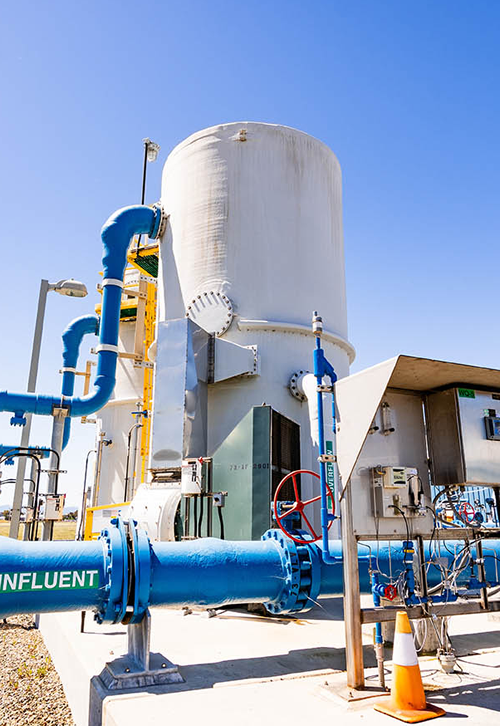 General Information
Please complete the registration form for each member of your party.
This is a walking tour that takes approximately 90 minutes.
Please arrive 15 minutes prior to your tour and check in at the Visitor Center as soon as you arrive.
We will not accommodate walk-ins, so please do not bring extra guests unless they have pre-registered.
Tours may be cancelled with 48-hour notice when minimum tour registrant minimum is not met.
Children & Safety Requirements
Children must be over the age of 10 to attend due to safety concerns and the technical nature of the tour.
Minors under the age of 18 must be accompanied by an adult/ guardian at all times.
For safety purposes, closed-toe shoes are required for all participants as this is a walking tour of a working facility.
High heels and sandals are not permitted.
Please check the weather and dress appropriately for both outdoor/ indoor settings. Light rain will not cancel the walking tour.
Failure to comply with protocol will prohibit one's participation in the tour.
Parking Guidelines
Carpools are highly encouraged as parking is extremely limited.
At the completion of your tour please promptly exit as parking is needed for the next tour group.
Media Guidelines
While still photography is allowed and encouraged, please note that any type of filming using video camera, mobile device, tablets or other electronic devices is strictly prohibited by Valley Water policies. Press requests for media interviews or footage, should be coordinated directly with the Valley Water's Media Relations Team. To submit a request, please contact the media team directly at 408-630-9265 to arrange a tour/interview with a subject matter expert. Valley Water reserves the right to ask visitors or unescorted media that do not comply with these policies to leave the tour.